Source: POPSUGAR Photography / Matthew Barnes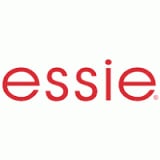 Tired of living in a black-and-white world? We've partnered with Essie to show you that all it takes is a little colour to nail your Spring wardrobe.
When you've been wearing strictly black, white, grey, and denim for as long as I have (two years and counting), introducing colour back into your wardrobe can seem like a daunting task. While I still love a clean, minimal aesthetic, sometimes donning only noncolours can get a little redundant. So to change things up, I've made it my Spring resolution to add a little bit of colour back into my wardrobe. From getting creative with a silk scarf to experimenting with key accessories, here are seven baby steps I'm planning to take this season to inject some colour here and there, from smallest to biggest.