How to Dress Up Your Short Hair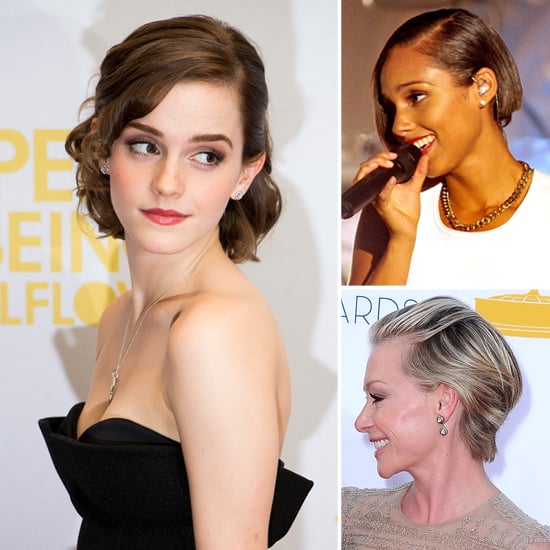 What short hair lacks in length, it makes up for in style. But if you happen to have a cropped coif, you might get stumped on how to wear your hair for dressier occasions. Not anymore, with these three ways to dress up short hair.
The half-do: The great thing about the half-do is it's neither too sweet nor too formal. To get the look, apply a shine-enhancing gel or cream to damp hair and blow-dry using a round brush. Next create a deep side part and curl the hair with a one-inch barrel curling iron all over. Finish by pinning each side back behind your ears, letting your fringe hang over for a sexier, cascading effect.
The urbane dame: Reminiscent of the severe, strong-lined cuts of the late '80s and early '90s, this sophisticated style makes an impression. To re-create this chic coiffure, which was all over the Fall 2012 runways, simply blow-dry hair with a paddle brush to enhance its straightness, and apply gel liberally to your dried strands. Get it even more statement making with an exaggerated side part: another one of this season's biggest trends.
The up and away: This modified pompadour will add edge to just about any ensemble. It also provides a wonderful way to disguise too-long bangs.
Source: How to Dress Up Your Short Hair