How to Get Big Lashes
How to Become a Lashaholic (And Other Hot Makeup Tips)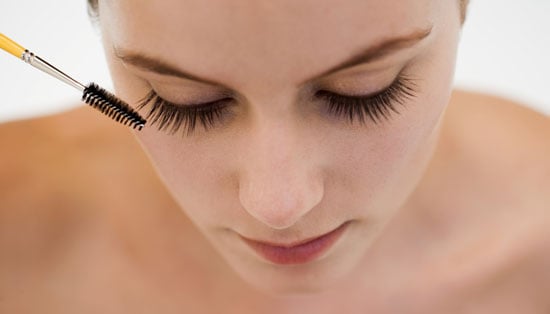 We all experience our makeup blunders now and then, but besides application and color selection mishaps, some of the more common makeup mistakes are wearing too much or too little makeup. "I don't know anyone, even the most beautiful actresses and models, that don't look better with something: a little flush on the cheek, a little stain on the lip, one coat of mascara," says Collier Strong, L'Oréal's cosmetics expert and Project Runway beauty guru. Strong has plenty more tips on how you can add just a touch of pizazz to your makeup routine, without taking it to the garish end of the spectrum. See his advice now.
Love your lashes: "I'm a lashaholic," Strong admits. "If someone has great lashes to start with, then fabulous. I'll even add more. The other day I was working with Marcia Cross, and I used strip lashes, and then I added more on top of that. And then . . . mascara!"
Smudge your liner: "I'll line the eye and I'll wipe most of it off so you get the intensity of having a liner, but it doesn't look like you're wearing it," Strong advises, adding, "It gives you that definition that you want, but there are no edges. And it's almost like you slept in it." Bonus? It doesn't budge because you've basically smudged most of it off already.
Mix your warms and cools: "I love mixing warm and cool colors on the face," says Strong, who recommends using a warm bronzer for depth and warmth, but then adding a flush of color on the middle of the cheeks, such as a cool berry tone, to mix things up. In turn, for the lips, Strong suggests using a pink lipliner with a tangerine or gold gloss over it. "It just makes the whole experience more fun," he says.
Avoid becoming a slave to trends: Strong isn't one for jumping on the trend bandwagon. "I love for women to just add a little something to what they already do," he explains. "I think it's the simplest way of updating your look and being 'trendy' without spending a lot of money." To accomplish this, Strong advises to "take something that's appealing to you and find a way to make it work within your budget and your comfort zone."