How to Keep Hair From Smelling Bad
Stinky Strands: How to Get Rid of Smelly Summer Hair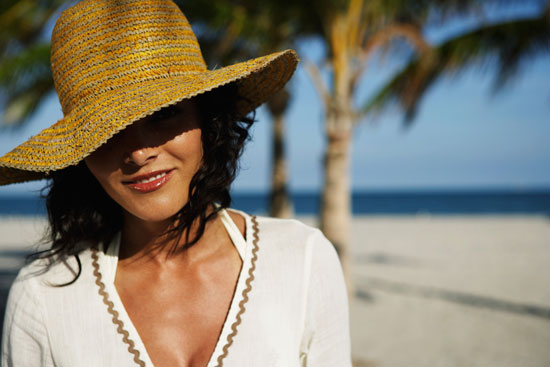 Much as it stinks to say it, sometimes hair can smell not-so-fresh. "The more oily your hair, the more prone it is to picking up environmental pollutants, such as smoke, cooking odors, and other strong scents, that will make it smell," Glenn Lyons of the Philip Kingsley Trichological Clinic explained to the Daily Mail. And while the cause of smelly hair can be attributed to many factors — from actually having dirty hair to fungus infections to changes in hormone levels — there are a few ways you can get your hair smelling sweet this Summer. Find out various ways you can take the stench out of your strands when you read more.
Four ways to get better-smelling hair:
Avoid clarifying shampoos: Of course the simplest way to refresh hair is to wash it, but to prevent the scalp from becoming too stripped of oils (which can actually end up speeding up sebum production), use a gentle shampoo. Also, try not to get conditioner too close to the roots, which can make hair more oily; and therefore smelly.
Lay off on the products: In turn, the more hair products you use, the greater chance your hair will collect scents as a result.
Try a scented dry shampoo: Cover up unwanted odors and get a little lift in volume with a scented dry shampoo product, like Stila Crème Bouquet Hair Refresher ($28), an oil-absorbing powder with a warm, vanilla-amber floral fragrance.
Or spritz on a hair perfume: There are also many hair perfumes on the market to neutralize odors, like: Thierry Mugler Angel Hair Mist ($36) or Pink Sugar Hair Perfume ($15), which both contain notes of vanilla and caramel.


Other things to keep in mind:
Texture matters: If your hair is thick, it will likely absorb much of the oil produced by your scalp, but for those with finer strands, excess oil, which isn't "soaked up" by the hair, can attract surrounding odors.
You are what you eat: A diet consisting of heavily scented or pungent foods can cause the hair and the scalp to emanate intense odors — particularly when it's warm outside.
You may need to see the doctor: Sometimes odor issues can be the result of an infection. Fungi, for instance, love warm, dank conditions (such as oily scalps in the summertime). So when it doubt, head to the doctor for treatment.
Clean up: If odor is caused by a bacterial or fungal infection, help stop odor from coming back by sanitizing all your combs, brushes, and pillowcases.