How to Make a Vintage-Style Turban in 30 Seconds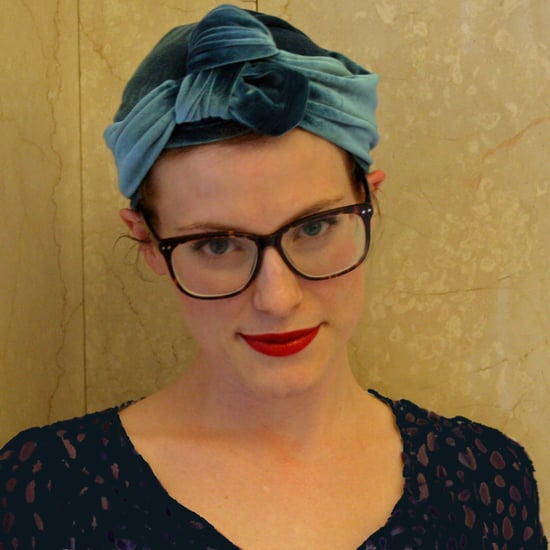 Elegant turbans that look like something right out of The Postman Always Rings Twice have made a return to the runway recently, and copying the look for an evening out with the girls or a fancy brunch is much, much easier than you'd think. You may not have the time to learn traditional wrapping techniques, but with one secret and some resourcefulness, you don't need any technique at all. To see how you can make this cool hair cover in a few seconds flat, just keep reading.

Leggings are the secret to an easy turban. Here, we just used a pair of little kids' velvet leggings, and no one who saw the finished product could believe it. Sure, it feels a little silly to throw them over your head, but unless someone's watching you, they'll never know what you did. After you've put them on, you just twist them in the back, tie them together in the front, and then knot the ends together and tuck them under to create a solid triangular knot in front. Finish up by tucking the waistband under in the back and hiding any loose strands. It's super fast and perfect if you want to look like a Hollywood sophisticate circa 1935.