How to Make Wedding Makeup Last
Wedding Makeup: Creating the Perfect, Stay-Put Base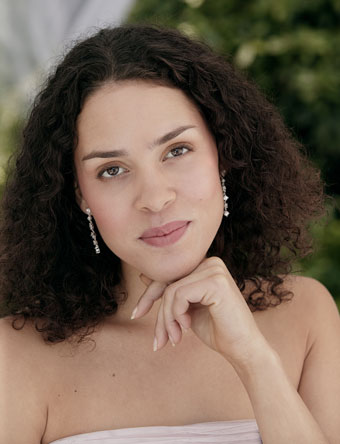 A wedding day is an emotional moment, with plenty of tears, smooches, and long embraces along the way. But besides being smudge- and water-resistant, a bride's makeup also has to win in the long-wearing department. That's why, above all else, it's so important to create the proper base. To find out a few simple tips on the fundamentals of stay-put wedding-day makeup, just keep reading.
Remember that one product can't do it all: "You're going to need three to four products to make your makeup water-resistant, to cover everything you need to have covered, and to be photo-ready," says Stacy Pearson-Gleason, Becca Cosmetics' national makeup artist.
What you will need: Use a primer to prepare the skin, a tinted moisturizer and a concealer to correct, and a powder to set. This way, since each product covers a specific function, you'll still see the skin shine though, and the makeup won't look heavy or cakey.
You still want to be dewy, though: While it's important to lock in the makeup with powder, "I think that brides need to have a little bit of life in their skin," she says. To boost the luminosity of the complexion, Pearson-Gleason recommends applying the brand's Shimmering Skin Perfector ($41) after the makeup is all set. Apply to the cheekbones, under the eyes, and wherever else a little highlighting is needed. Try: the Opal shade.
Be sure to stay tuned for more wedding makeup tips from Pearson-Gleason, including her favorite eye, cheek, and lip products.


Source: Wedding Makeup: Creating the Perfect, Stay-Put Base a>