How Many Shoes Does the Average Woman Own?
How Many Pairs of Shoes Do You Own?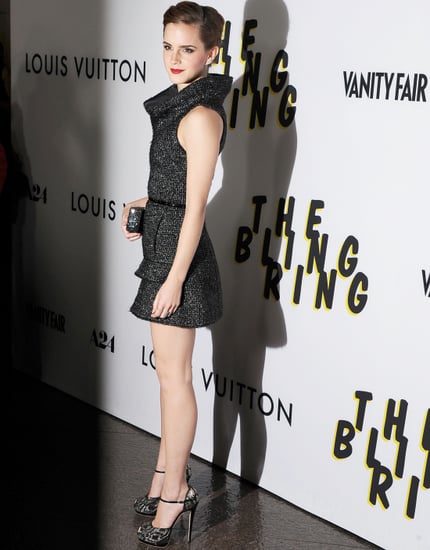 Emma Watson just revealed to VogueUK in a shocking confessional that she owns eight pairs of shoes. Yes, it's true, I had to read it several times myself to believe it. The fashion maven feels satisfied with her collection. However, let's be straight here, it's not everyone that has the privaledge of borrowing clothing and accessories for red carpet apperances or events, so it's not as though she only rotates the eight pairs of footwear soley (no pun inteneded). But Emma certainly has a lot to say on the matter.
In the interview, she also discussed her new film, The Bling Ring and added, "It's almost like consumerism as a form of kleptomania. I've got about eight pairs of shoes and that's it. But it's easy for me to sound like a total hypocrite because, of course, I'm dressed in designer clothes right now." And when it comes to Paris Hilton's closet where some of the filming for the movie took place, she adds, "She could never wear all of those clothes and half of them were brand new and still had the price tag on. But I suppose she just bought them to have them. We've all bought things on impulse, but that's an entirely different thing."
In any event, I am curious to find out how many pairs of shoes you own. Leave a comment below to let me know!