How Mulberry Handbags are Priced, Why Designer Bags are Expensive
Why Are Designer Bags So Expensive?
One of the questions I get asked most frequently is, why are designer bags so expensive? Well, last week when I visited the Mulberry factory I put this question to the team in Somerset and they explained to me how the price is worked out.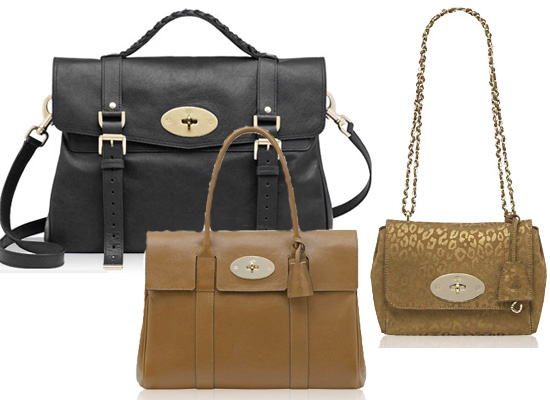 To find out more, just keep reading.
Firstly, the designer team deliver heavily detailed sketches of the new season bags to the factory so that a pattern can be drawn up on the computer. Most of the measurements are on these sketches so they make up a version on the computer and print out the various components (usually between 25 and 30 different pieces).
They then make up a mock version of the bag out of paper to check sizing.
When they are happy with the paper version, they head to the "shop floor" and begin production of a sample from the actual fabric (usually leather).
Each stage of the process is timed to find out how much labour is required. For example, for a Bayswater each stage in the production line takes 12 minutes and there are 15 stages totaling roughly 180 minutes of labour. An Alexa takes 17 minutes at each stage and a new season Lily takes just 11.
They can also cost up how much leather and additional hardware is used. The first sample usually has more hardware than the final product as the designers like to see how much bag you can get for your money! The leather is sourced from Italy.
The design team then removes any excessive hardware to get it to the desired price point before mass production begins!