How Often Do You Clean Out Your Closet?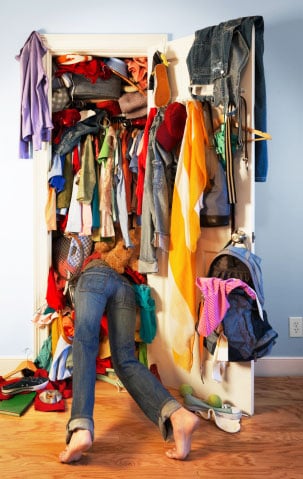 Last week, I commissioned the amazing stylist Vicky Silverthorn to come over to my house and help me do one heck of a clean-out. For 14 hours straight, with only a short break for sustenance, that's what we did.
The result was nine bags of garbage, hangers, and clothing to donate or give away to friends and family. Despite a rather grueling process, where she insisted I take everything out of my wardrobes and throw it on the bed for sorting and refolding, it was quite cathartic and long overdue.
I've learnt that you need to set aside more time than you may think to get the job done right, it's nice to treat yourself to a set of matching hangers to make everything look neat and uniform, and if you haven't worn something in the last 18 months, just get rid of it. How often do you take the time to clean and sort out your closet?