How to Protect Hair While Swimming
3 Easy Ways to Spare Your Hair While Swimming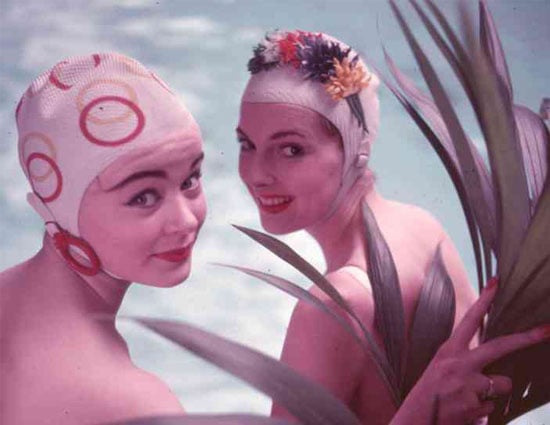 Swimming season is upon us, and while it's a fun (even athletic) activity, the tangled, frizzed-out hair that can result is decidedly not. Chemicals in pool water can wreak havoc on your strands, while salt water from the ocean has drying effects. There are a few things you can do, though, to keep your summertime style from looking gnarly, dude. To find out more, just keep reading.
Know your H2O: Be sure to rinse your hair in tap or bottled water both before and after swimming. Rinsing before helps keep chemicals and other minerals from absorbing into the hair, while rinsing after prevents these drying agents from settling in.
Create a barrier: Before heading out for a dip, create a shield for your hair by using a leave-in conditioner. Better yet, condition with a product specifically formulated for swimming, such as Philip Kingsley Swim Cap ($36) or PoolHead Invisible Swim Cap ($24), which neutralizes chlorine on contact.
Put a cap on it: For some truly hard-core protection, rinse the hair, apply a conditioner, and place a swim cap on top. Sure you can go for something more bare bones à la

Speedo

-style, but for a quirky element, why not opt for a vintage swim cap instead?