Hussein Chalayan
On Our Radar: Design Museum Plans Hussein Chalayan Exhibit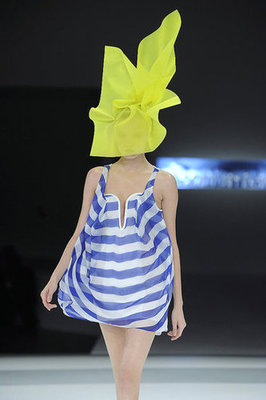 Hussein Chalayan has twice been named the British Designer of the Year so it's about time an exhibition was dedicated to his name! The Design Museum, London has just announced plans to host an exhibition of his work next year looking back at fifteen years of creativity.
Chalayan is famed for his inventive, architectural fashion which includes a line of furniture that changes into various garments (see after the jump for a video). His work featured heavily at the Somerset House Skin and Bones exhibit earlier this year but I'm very excited at the prospect of a solo show.
The latest exhibition promises to explore Chalayan's LED clothing, a dress made out of aircraft construction which changes shape by remote control and a dress comprising of 200 moving lasers.
To see a video of Chalayan's work read more.
The exhibition will run from January 21st until May 17th. For more information check out the Design Museum website.