I Want This Wardrobe: Serena van der Woodsen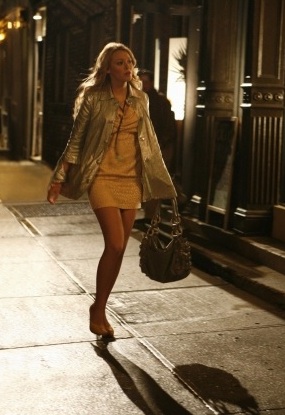 The character of Serena in Gossip Girl has been having a bit of a rough time. The return of a certain figure from her past (Georgina) has left her slightly stressed but fortunately this has not been reflected in her wardrobe choices!
Serena van der Woodsen's style is based upon Kate Moss so she is supposed to look effortlessly chic with plenty of vintage jewellery and it-bags. I particularly liked this outfit as she wore clashing colours for a statement look. Metallics often appear in Serena's outfit and they suit her well.
Image courtesy of The CW