Interview with Lucie Jones about Modeling, Shoes and Scouting at The Clothes Show 2010
Lucie Jones Talks Modeling, Shoes and The Clothes Show
Yesterday, I managed to grab a five minute catch up with Lucie Jones. I don't want to sound too gushing, but she was incredibly sweet. As soon as I was introduced to her she gave me a big hug, which is definitely not standard celebrity practice! Since appearing on The X Factor last year, she has been snapped up by Select models and has already worked on high profile campaigns.
At The Clothes Show Live, she appeared on stage in some eye catching Alexander McQueen heels that I couldn't resist asking about. She explained, "These are from my personal stash! I bought them on holiday in Dubai. They're the most expensive thing I've ever bought, but I absolutely adore them." She winced as I asked how much they were before revealing, "They were like £900! I've had a busy year and I was on holiday, and it was the first holiday I've been on in two years. I was just in the moment and I bought them because they're beautiful and it's a tribute to the amazing Alexander McQueen."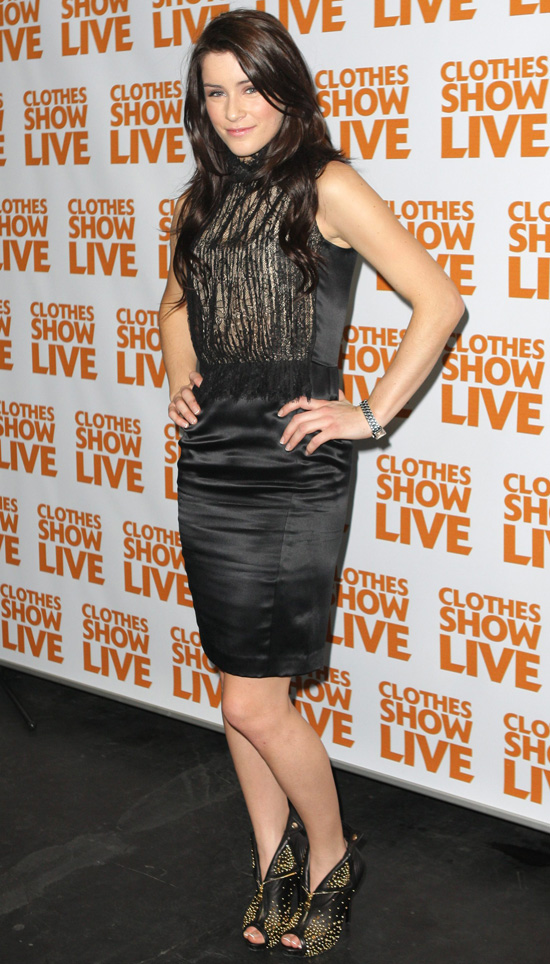 To hear what else Lucie had to say, just read more.
How many pairs of shoes do you own?
I'm not a shoe addict, but I do have loads of boxes of them at home. I have boxes and boxes and boxes! I do wear them all, I haven't got a pair of shoes that I haven't worn, because I love them.
How has it been to be signed up to Select and working with them?
They're amazing. They are such lovely people as well. Obviously I don't know a lot about other agencies because I've never been with another agency, but on the face of things they're just the most amazing people and they're so approachable and lovely. They have such an amazing work ethic in the office.
Did you think that when you were on X Factor that you would ever sign a modeling contract?
Absolutely no way! I didn't think that I would ever. I have always wanted to do it, but I never thought that I would be able to. It was a dream come true.
What are Select models looking for when scouting at The Clothes Show?
We are looking for the new face of The Clothes Show for next year, last year they scouted a girl who then became the face of Burberry! So it's not just getting scouted for The Clothes Show, it's getting scouted to change your life. We're looking for someone who is comfortable, confident and relaxed with themselves. It doesn't matter what you think you look like, but if you're confident with yourself that's the most important thing.
Stay tuned to hear more from Lucie including who she is backing to win The X Factor this year, where she likes to shop and her beauty essentials.