Introducing The New FabSugar UK Community!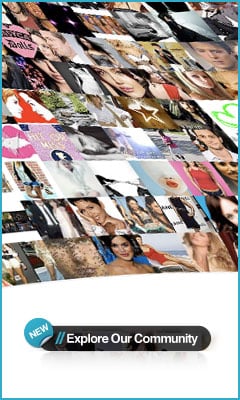 Eagle eye FabSugarUK readers may have noticed a 'Community' button on our homepage as we've just launched a brand new section of our website! The community section allows you to interact with each other and with me showing off What's in your bag, your favourite looks and even your funky tights! If beauty is more of what you fancy, then BellaSugarUK also wants to hear from you about everything from Lush Lashes to the latest Up and Coming Beauty Brands.
For those of you with an account, you can get started right away. For the rest of you, it's no problem to browse the FabSugar Fashion Community without an account, but to really dive in, simply register here in a few easy steps!
Looking for your unreads? They have gotten an upgrade too. Your new profile features all of your content as well as a link to your very own OnSugar blog. If you have any questions or problems you can ask me, check out our Community Help Group, or send a private message to our Community Manager.
We're so excited to share our new community with you — check it out now!