Irina Lazareanu Turns Rock Star?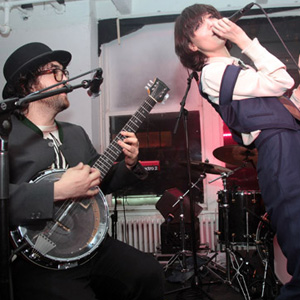 Back in May, Russian beauty Irina Lazareanu announced plans to create her own clothing line called Rini by Irina. Now the model is adding another string to her bow by finishing a music project with Sean Lennon.
The pair started recording together three years ago and are working on two new tracks called "Tennessee" and "Strange Places". The recordings are due to be completed by September which is the same month that her clothing line will launch in Japan.