J Crew Available Online in the UK in 2010
J Crew Coming to the UK Very Soon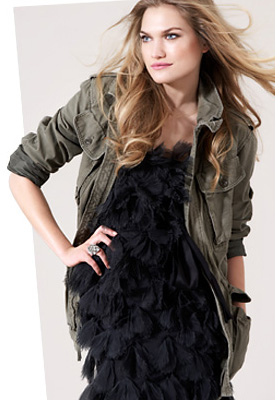 There are a couple of shopping mysteries that are set to be resolved this year. Firstly, you might ask "why can't you shop Zara online?" and soon you will be able to and another query could be, "why can't you get J crew in the UK?" Well, whilst we wait patiently for a physical shop to open, there is a light at the end of the tunnel!
The American brand has had plans to sell its pieces online to the UK for a while and it seems it have settled on an outlet. Net-a-Porter, who were recently acquired by Richemont, are soon to stock J Crew.
The brand was thrust in to the limelight in 2009 as Michelle Obama stepped out in pieces from the store showing, effortlessly, how to mix High Street and designer. Expect comfortable daywear, vintage inspired denim, classic shift dresses and gorgeous skirts which appeal to a range of ages. The pieces are expected to be available in May. Are you excited for J Crew's UK arrival?
UPDATE: Pieces are set to be available from 18th May, check out some of the items here.