Jean Paul Gaultier and La Perla Collaborate on Lingerie Line
Jean Paul Gaultier Teams Up with La Perla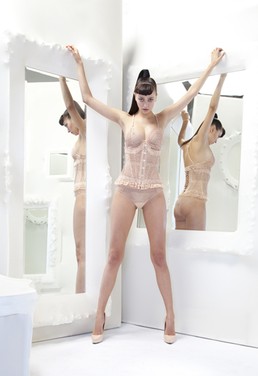 Jean Paul Gaultier has had a strong connection with lingerie since he created the conical bra (made famour by Madonna) in the '80s. Last month, he announced he would be ending his work with Hermes and now a new collaboration has been announced.
JPG is creating a lingerie line with luxury brand La Perla for Winter 2010. The pieces are due to hit stores in November and the collection is nearly entirely handmade with prices starting from 500 euros (about £410).
The CEO of La Perla Alain Prost commented on the collaboration explaining, "I met Jean Paul Gaultier a few months ago, and we immediately hit it off because we shared a common vision of beauty, style, taste and quality. So we agreed to try this adventure together and unite our savoir faire."
Amazingly, this is Gaultier's first ever official lingerie line. Do you think these two brands are a good match?