Jean Paul Gaultier Speaks About Amy Winehouse Homage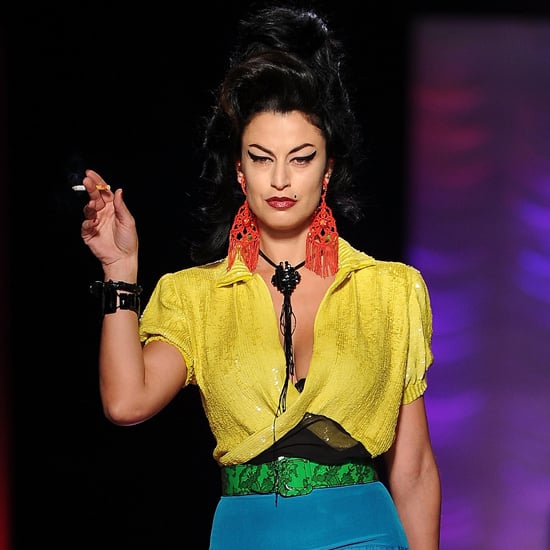 Jean Paul Gaultier caused controversy when he sent his models down the catwalk looking like Amy Winehouse for his Spring/Summer 2012 couture collection in January. The French designer had kept quiet about the show after the British singer's father, Mitch Winehouse publicly criticised him, but he has finally spoken out about the collection. He told Vogue TV:
"I was surprised when she died that no one in fashion made an homage to her. Her look was fabulous, fantastic, it was unique. Usually, actresses and singers need fashion advice. She naturally had the right make-up, the right earrings, it was a truly a style. She didn't just pick up one part of that look. And I love her voice, I love everything about her."
Gaultier's models were styled with Amy's trademark beehive and winged eyeliner, and at the time he said: "She was an icon of fashion and truly, the sense of how she mixed the clothes — it was great. It was very Eighties but we did it in a very modern way. It is very joyous." However, Mitch responded by saying the pictures upset his family during a difficult week which marked the six-month anniversary of Amy's death. He added that no-one asked their permission or made a donation to the Amy Winehouse Foundation and told The Sun:
"To see her image lifted wholesale to sell clothes was a wrench we were not expecting or consulted on. We're proud of her influence on fashion but find black veils on models, smoking cigarettes with a barbershop quartet singing her music in bad taste. It portrays a view of Amy when she was not at her best, and glamorises some of the more upsetting times in her life."
What do you think of Gaultier's latest comments?