Jessica Biel Shares Her Beauty Secrets
Jessica Biel Reveals the Secret to Perfect Brows, a Hot Tip About Dove Soap, and Her Top Revlon Picks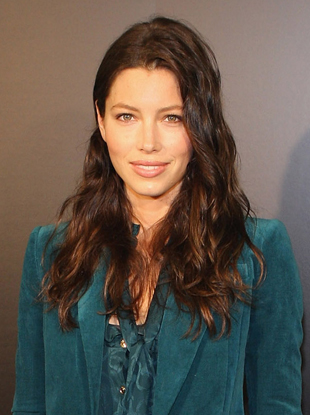 Revlon spokeswoman Jessica Biel has teamed up with the beauty brand in a campaign promoting Grow Luscious eye makeup. The mascaras and eyeliners will, in Jessica's words, "lengthen and strengthen [lashes] with your natural grow cycle." And at a recent event promoting the line, Jessica shared some of her best beauty tips, along with which Revlon products she counts as her favorites. Jessica said:
On giving thought to antiaging products at the age of 29: "I've definitely started to think about it. . . I'm a bit of a 'fraidy cat when it comes to anything really aggressive. So at this point I'm pretty much [doing] sunscreen, hats, and moisturizing. I haven't tapped into too many antiaging products. But it's definitely on my mind."
On the best beauty advice she's ever received: "One piece of advice was from my friend's beautiful French mother, who literally only ever washed her face with Dove soap and water and she has the most beautiful skin. And I'm looking at her going, 'Have I been messing this up my whole life. . . buying all these beautiful products and I just needed Dove soap — what?!' So I've heard that bit of beauty advice, and then of course — sleep, water, hydrate!"
On great tips she's picked up from the pros: "A gray color works for anybody's eyebrows. And it doesn't turn your eyebrows orange. . . I was tipped off by a makeup artist that gray works for blondes, for brunettes, for redheads."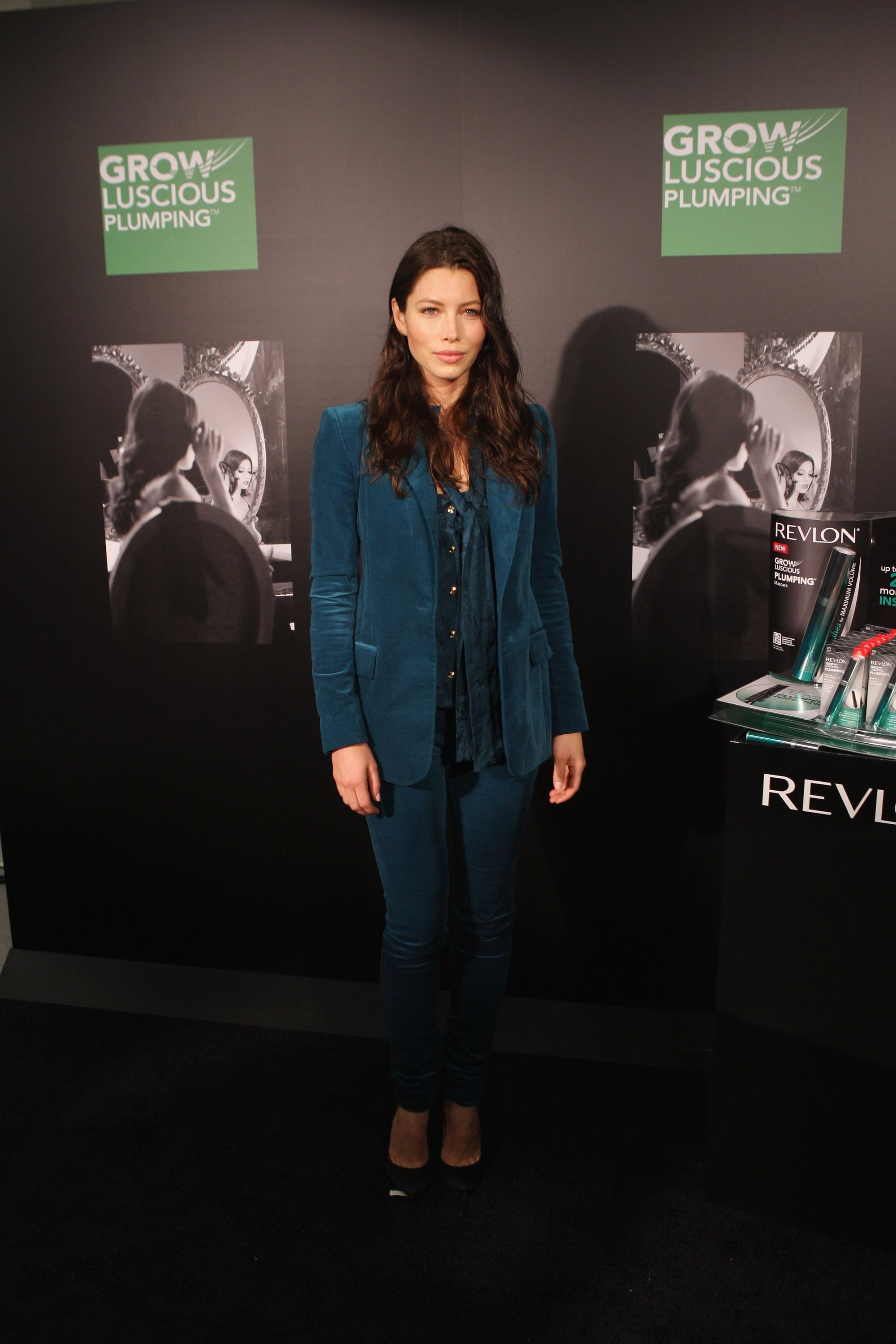 To see what Jessica says about her beauty essentials, favorite Revlon products, and more, just keep reading.
On essentials to her beauty routine: "Oils I think have been really important for my beauty routine. I eat a lot of coconut oil a lot of coconut butter. [I also like] fish oils for omega-3. I think it's important for a beauty routine."
On her favorite Revlon products: "I use the Grow Luscious [mascara]. And I use the eye shadow palettes, which I love — the natural palette. You can layer the colors on top of each other so you can go from day to night really easily. Also, the ColorBurst lip glosses I love. There's a color in there called Peach Petal, which is a beautiful natural color for the day. I usually prefer more of a natural color on the lips."
On keeping her makeup toned down during the day: "I do like to go bold sometimes, but I don't like to do that during the day. During the day I like to be practical and to wear something that's not going to fade so I can go to a business meeting and still look professional but not over the top. And then when I'm going out at night, what I like to do lately is a smudged line right under the eye and right along the lash line. If you can really get right in there instead of on top, and then a little extra mascara. I might even take the mascara all the way off and reapply with a different one, or maybe an extra coat to keep it really really fresh. And maybe a darker lip, possibly, or maybe a stain of some kind."


Source: Jessica Biel Reveals the Secret to Perfect Brows, a Hot Tip About Dove Soap, and Her Top Revlon Picks