Jessie J Dyes Her Shaved Head Blonde
Do You Prefer Jessie J With Blonde or Brunette Hair?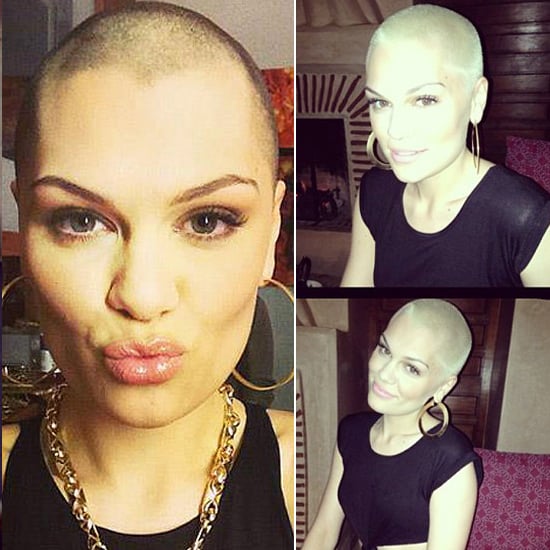 Last week Jessie J shaved her head for charity, and this week, for her 25th birthday, she dyed it platinum blonde. Jessie posted photos of herself on her Instagram account last night, with her newly dyed buzz saying, "It's my birthday and I'll be blonde if I want to." Out of these two hair colours, which do you like best on her?