John Casablancas Dies at Age 70
The Fashion World Mourns the Man Who Helped Create the Supermodel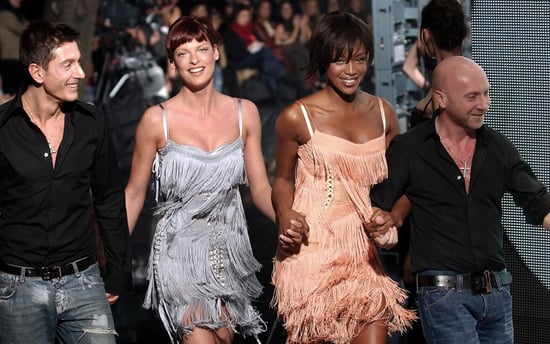 The fashion world mourned the loss of a pioneer in the modeling industry this weekend when news broke that John Casablancas, founder of Elite Models, had died at age 70.
WWD reported Saturday that Casablancas, who is widely credited with creating the age of the supermodel, had lost a long battle with cancer. He was in Rio de Janeiro when he passed away.
Casablancas is credited with helping bring about the age of the supermodel in the '80s and early '90s. His agency, which he founded in Paris in 1972, helped launch the careers of Naomi Campbell, Linda Evangelista, Claudia Schiffer, and Stephanie Seymour, among many others who got their start at Elite. He told Modelinia in 2010, "When I came into the business . . . the models were blonde, blue eyed, no breasts, practically no curves, and I ignored that. I introduced women with shape, short hair, brunettes, brown eyes, and that was very successful."
But although he helped revolutionise modeling, Casablancas's tenure was not without controversy. He famously — and publicly — dated Stephanie Seymour in 1983, when he was 41 and she was 16. The affair ended his second marriage to former model Jeanette Christjansen. In 2000, when a BBC documentary exposed Elite executives bragging about their drug use and relationships with young models, Casablancas resigned from his agency — even though he wasn't implicated in the scandal.
John Casablancas is survived by his brother Fernando and five children, including jewellery designer Cecile Casablancas and Julian Casablancas, lead singer of The Strokes.