John Galliano Arrested in Paris on Assault and Anti Semitic Charges
Breaking News: John Galliano Arrested in Paris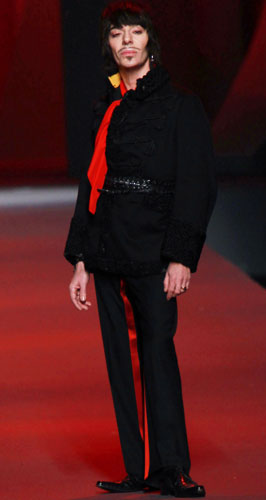 Reports are just breaking that John Galliano has been arrested in Paris. The designer has allegedly assaulted a couple and is said to have used anti-Semitic remarks.
French officials said that he was taken in to custody for "minor violence". The Dior designer was found to have been drinking at the time when he reportedly accosted a couple while they were eating at a café in Paris's Marais district.
He has been released pending charges, but further details of the incident are unknown right now. A police source commented, "For the moment we don't know what led him to address the couple." This news comes just a day after Kate Moss announced that Galliano is to design her wedding dress.
Update: News sources have now confirmed that Galliano has been suspended from Dior following his arrest.