John Galliano Arrives at Police Station Amidst New Anti Semitic Claims
John Galliano Faces New Allegations
John Galliano made his first public appearance since being arrested on Friday as he arrived at a police station in Paris yesterday afternoon to discuss the alleged incident with his accuser. He left after five hours, but did not comment so it still remains unclear whether this case will go to court. Whilst with the police, he was hit with fresh allegation from an unknown woman who claims another incident happened in October 2010. This comes after a video was leaked online showing Galliano drunk and being anti-semitic. Italian Vogue editor Franca Sozzani talked about the incident on her blog,

"An explosion was more than probable when you add together the amount of alcohol Galliano had consumed and the provocations of the people speaking to him. Of course we condemn the extremely seriously racist content of what he said... We don't want to go on an obsessive search for hidden motives, but perhaps behind this event are just some parvenus of journalistic scandal who, in our opinion, were waiting to have three minutes of video to sell to someone for a good deal more than 30 pieces of silver."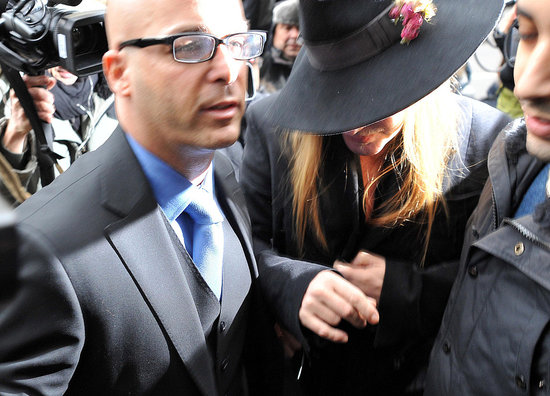 Natalie Portman, who is currently the face of Dior's Miss Cherie fragrance has released a statement about the incident. To find out what she said, just read more.
She was due to wear a Dior dress on Sunday and instead wore Rodarte. She then commented yesterday,

"I am deeply shocked and disgusted by the video of John Galliano's comments that surfaced today. In light of this video, and as an individual who is proud to be Jewish, I will not be associated with Mr. Galliano in any way. I hope at the very least, these terrible comments remind us to reflect and act upon combating these still-existing prejudices that are the opposite of all that is beautiful."
Dior still haven't made a decision about Galliano's future at the French fashion house, and also about the upcoming show of his own label (which is controlled by Dior). There is an interesting debate going on about what the designer might do if his time at Dior came to an end and also who might take his current position. Who do you think would make a good replacement? It's hard to imagine anybody being as theatrical as Galliano. He is yet to be found guilty or officially charged.