John Galliano Breaks His Silence
John Galliano Breaks His Silence — and Here's What He Had to Say
In his first interview since his 2011 dismissal from Dior — which also happens to be his first-ever sober interview, too — John Galliano spoke with Vanity Fair about the addiction that consumed him, the anti-Semitic remarks he made in a Paris cafe, and the road to recovery in the two years since his firing. The exclusive interview, which also pulls from a range of sources, including Galliano's friends Kate Moss and Oscar de la Renta, as well as members of the Jewish community, will be available in full in the July 2013 issue, but until then, a few highlights below.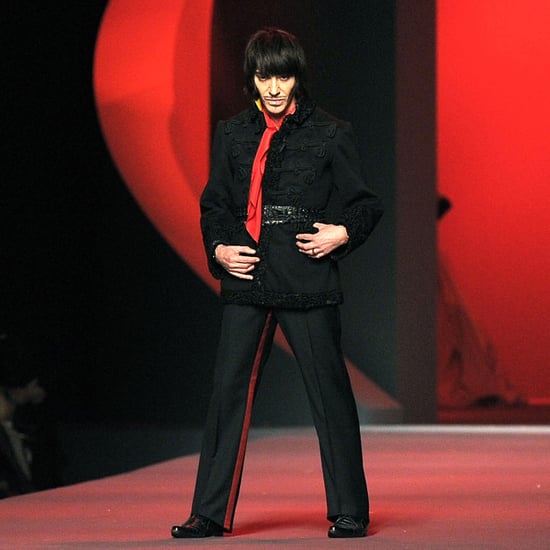 On his anti-Semitic outburst: "It's the worst thing I have said in my life, but I didn't mean it. . . . I have been trying to find out why that anger was directed at this race. I now realize I was so f*cking angry and so discontent with myself that I just said the most spiteful thing I could."
On his excessive drinking and drug use: "I was going to end up in a mental asylum or six feet under."
On his first phone call in rehab: [Galliano called Bill Gaytten, who stepped in as creative director of the John Galliano label.] "Bill said, 'Do you realize what you've f*cking done?' and I said 'Kind of.' But I still didn't. I couldn't say yes. I just couldn't. And those were the last words we shared. That's someone I've known for 30 years. Even now I'm still learning every day how many people I hurt."
On the last two years: "It sounds a bit bizarre, but I am so grateful for what did happen. I have learned so much about myself. I have rediscovered that little boy who had the hunger to create, which I think I had lost. I am alive."