John Galliano Case Heading to the High Court
High Court To Hear John Galliano Case Whilst Lawyer Defends Him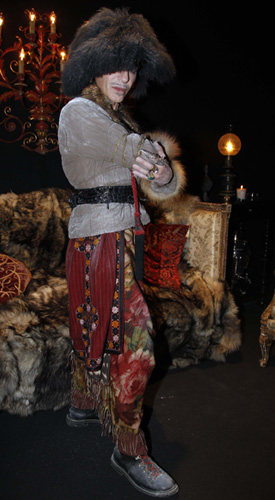 Whilst John Galliano is reportedly checked in to rehab in Arizona, a date has been set for a high court hearing in Paris. On 12th May the court is expected to set John Galliano's trial date. Meanwhile, his lawyer Stephane Zerbib who happens to be Jewish is fielding death threats in France. He explained, "Some people call me anonymously, swear at me. There are always those people who make a fuss but it's very easy to judge without knowing the case."
Zerbib has also been defending Galliano saying,

"I have no explanation. It could happen to any one of us. Anyone can go to a bar, drink a little and get into a fight with someone. You're very vulnerable when you're in this state. People who don't know the case can afford to say things and they all have opinions."
One of Galliano's accusers has been talking to French daily Le Parisien. The man identified as Philippe is feeling some remorse and commented,

"Today, I am convinced that he didn't really believe what he was saying. Since this all happened, I have enquired about his work and saw that he is somebody who promoted difference and who mixed cultures in his fashion shows. I believe, above all, that he is very sick and was just out to provoke."
The penalty in France for insults against people due to their origin is six months imprisonment and a fine of 22,500 euros.