John Galliano Caught on Video Being Anti-Semitic
Fab Flash: John Galliano Update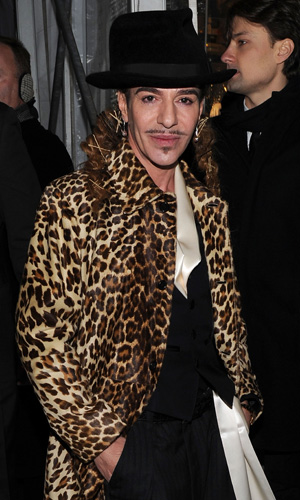 On Friday, news broke that John Galliano had been arrested in Paris for assaulting and using anti-semitic slurs at a couple in a bar in the Marais district. He was soon suspended from his role at Dior pending further investigation, which he was said to be "shocked" by. Galliano was reportedly filing a defamation claim against the couple and denied the accusation.
There are various witness accounts of the event, but now a video has been leaked which shows the designer being racist. Although the video is from a separate occasion, it is very shocking and sees Galliano saying some outrageous and disturbing things. He says many awful and offensive comments including, "I love Hitler".
An announcement is expected to be made by Dior this morning about the future of Galliano's position at Dior. He is due to show his latest catwalk collection in Paris this Friday, so it will be interesting to find out whether he will miss his first show in 15 years. Stay tuned for more news as it happens.