John Galliano Found Guilty of Racism and Anti-Semitism
John Galliano Found Guilty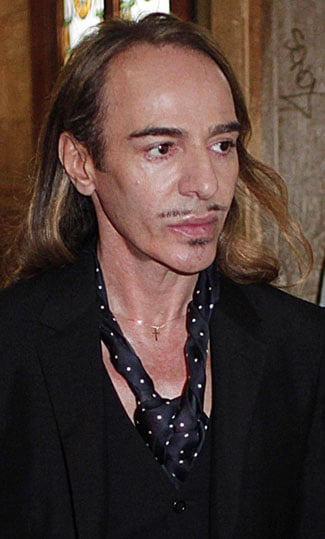 The verdict is finally out on John Galliano. The designer has been found guilty of racism and anti-Semitism and is sentenced to a fine of 17,500 euros.
The incident, for which he has been charged, took place at a Paris cafe in February where he hurled racist and anti-Semitic remarks at Geraldine Bloch and Philippe Virgiti. Galliano says that he remembers nothing and claims that he was suffering from alcohol, sleeping pill, and Valium addictions at the time. His employers at Christian Dior dismissed him soon after where he was also released from his very own label.
Since the incident, he has undergone rehabilitation and has apologised to the plaintiffs. He said, "All my life I've fought against prejudice and intolerance and discrimination, because I have been subjected to it myself."
Galliano, who was not at the actual hearing this morning, should consider himself lucky not to have to pay the maximum penalty in France for this type of crime, which is six months in jail and a 22,500 euro fine. What are your thoughts on the outcome of John Galliano's trial?