John Galliano Has Been Fired From Christian Dior For Using Racist Slur 2011-03-01 08:13:53
Breaking News: John Galliano Fired From Dior
Well, I can't say I'm surprised to report this, but after John Galliano was suspended from Christian Dior on Friday, he has now been fired with immediate effect. The English designer has been accused of using racist slurs against a couple in Paris and despite not yet being formally charged, has now lost his position at the French fashion house. In a brief statement, Dior blamed his "odious behavior" in the video which was leaked yesterday.
Dior's president and chief executive officer Sidney Toledano said, "We unequivocally condemn the statements made by John Galliano which are in total contradiction to the longstanding core values of Christian Dior."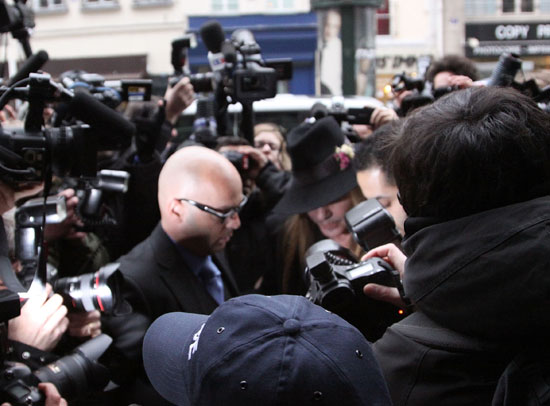 Galliano first began working with the fashion house in 1996. Being anti-semitic is a crime in France, and today a second allegation was filed against Galliano. Natalie Portman, who is the face of the Miss Cherie fragrance, released a statement disassociating herself from the designer last night. Dior still plan to go ahead with the fashion show on Friday.