Jonathan Saunders to Show in London Again in February 2010
Fab Flash: Jonathan Saunders to Show in London Again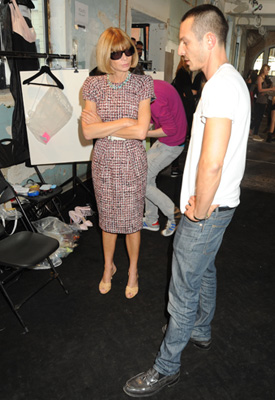 September 2009 was a big month for British fashion as London celebrated it's 25th year as a style capital. Many of the UK's biggest names and brands, including Matthew Williamson, Burberry and Jonathan Saunders, brought their designs home creating an amazing buzz around the city.
Although the celebrations are nearly over with, it seems that the experience has left quite the impact on Jonathan Saunders who told Vogue that he intends to stay here for one more season.
He explained, "I just loved showing here in September. It's much easier than New York because I'm still based in London, and I always will be - but I will go back to show in New York next autumn. It's just such a huge country - and nationwide stores like Saks and Barney's give you such huge reach. It's good for a business." I think this is a great boost for London, I wonder if any other designers will follow suit?