Jourdan Dunn Pregnant
Breaking News: Jourdan Dunn is Pregnant
Today it has been revealed that British model Jourdan Dunn is pregnant. The 18 year old joins Gisele Bündchen, Heidi Klum, Adriana Lima and Karolina Kurkova as models who will be sporting a bump this Autumn. The news broke in an unusual way as Style.com offered suggestions for the young star's maternity wardrobe.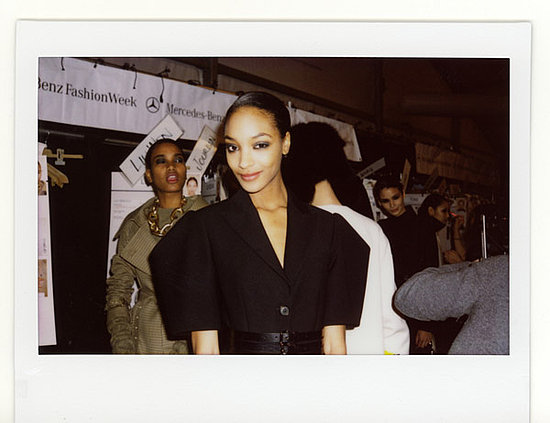 For further information about Jourdan's news, just read more.
Whilst they recommend Burberry, Stella McCartney and Duro Olowu the online fashion community is in shock. Jourdan bagged British model of the year last November and was the first black model to appear on the catwalk for Prada in over ten years. She has also recently bagged covers for i:D, Vogue, Elle France and Pop.
As she is only just starting out in her career it is a bit of a surprise, but fellow models Heidi Mount and Natalia Vodianova became pregnant early in their career and made it work for them. In fact, Natalia claims that being pregnant actually helped her get work. We wish Jourdan all the best and congratulate her on her first child.