Juicy Couture Copies H&M?
Juicy Couture Channeling H&M?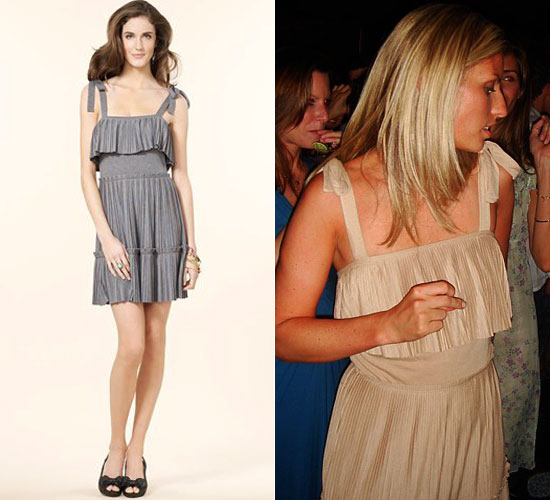 I love Juicy Couture, but something is up with this dress. The photo on the right was taken in the Summer of 2006 of my friend wearing the beige H&M version. I know it quite well because we both bought the dress together, and it's so comfortable and easy to wear that five years later, I still keep it on rotation. I also remember that it cost less than 50 quid, but can't exactly recall the amount.
You can imagine my surprise when I saw a remake in Harrods recently. This version, the Pleated Dress, costs £150 and comes in grey and a bright-pink shade called rouge. I typically see the more expensive brand being replicated not vice-versa. What do you think is the story behind this dress?