Julien Macdonald Doesn't Want Plus Size Models on Britain's Next Top Model
Eesh! Julien Macdonald On Plus Size Models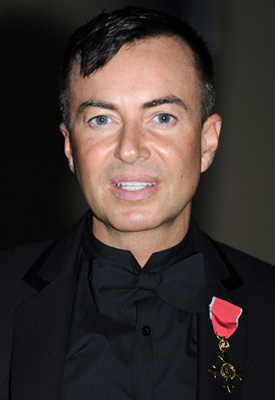 Plus size models have always been a slightly controversial subject, but in the past 12 months it felt like fashion might be changing its stance slightly. However, it seems some designers are in no way interested in converting.
Julien Macdonald, who is one of the key judges on the new series of Britain's Next Top Model bluntly explained why this show won't go the same way as its American counterpart where a UK size 16 model won. He explained, "There were no plus size models. This is a serious show. You can't have a plus size girl winning – it makes it a joke."
The new series will be hosted by Elle Macpherson and starts on Living TV on 5th July. Julien added his reasons for not backing plus size models.

"It's not fair on them – you're setting them up for a fall – I know what would happen to them afterwards. They are looked down on, they're frowned upon. A catwalk model is a size six to eight. If you're a size 14 in a room full of size eights – you're in the wrong room."
Do you agree with Julien's comments?