Kanye West Slates Lindsay Lohan for Ungaro and Compares to 9/11
Are Kanye West's Ungaro Comments Unfair?
Kanye West has never been a wall flower. Over the past few years he has attended countless fashion shows and even launched his own collaboration with Louis Vuitton. This week, he has been speaking out about Lindsay Lohan's ill fated Ungaro collection and explaining why he never launched his own line. He described it as, "'9/11 for celebrities doing fashion. After that, I thought, "Well I can't do a line now"."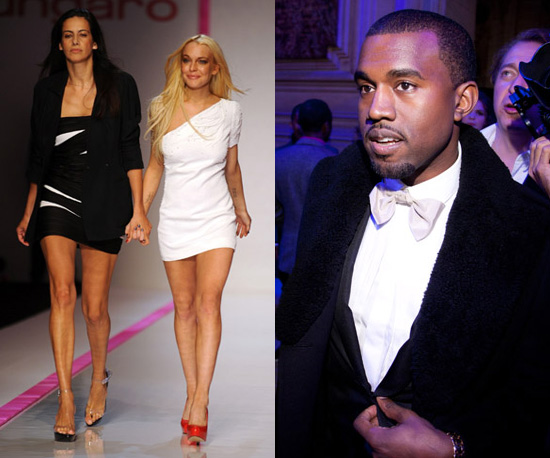 Ungaro recently made a triumphant return at Paris Fashion Week under the careful guidance of Giles Deacon, so I'm sure they won't be too hurt by the comments. Kanye has previously made some pretty questionable comments about Stella McCartney and seems to court controversy, but this time are his comments justified?