Kardashian Kollection UK Launch in Dorothy Perkins in Autumn
Kardashian Kollection to Launch in the UK This Autumn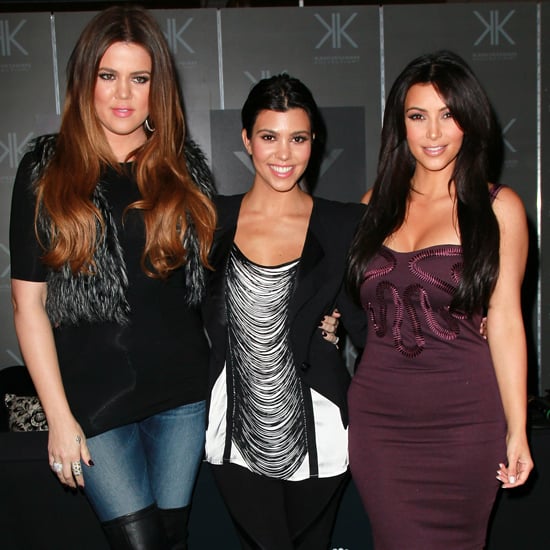 The Kardashian sisters have teamed up with Sir Philip Green to expand their clothing line globally. Kim, Kourtney and Khloe are launching Kardashian Kollection in 13 countries this Autumn, with the range being sold in 250 Dorothy Perkins stores in the UK plus concessions in 8 BHS department stores. Arcadia Group's Green said:
"Having reviewed the product with Bruno and the team a few weeks ago, I felt that there was an excellent fit for Dorothy Perkins. I believe our customers will love the fashion looks. They passionately follow celebrity lifestyle, and the Kardashian sisters rank top when it comes to whom they relate to in the fashion stakes."
We can expect billboards, magazines and Dorothy Perkins' windows to be plastered with ads from early November before the retail launch. The new plus-size subbrand Kardashian Kurvy will also be offered to the UK. Are you excited the Kardashian Kollection is heading here?