Karen Gillan Matches Her Copper Eye Makeup to Her Hair!
Do You Match Your Makeup To Your Hair?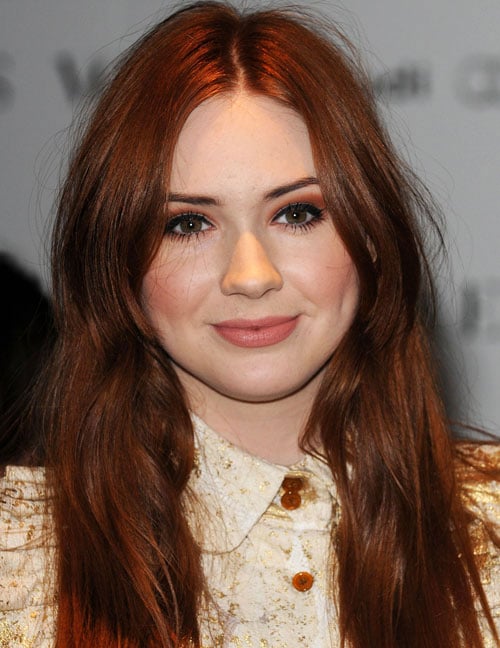 Last night, Scottish actress, model and Doctor Who star Karen Gillan arrived looking lovely at the 57th Evening Standard Theatre Awards. Her outfit was chic, edgy and feminine in a satin black bubble skirt and cream lace long sleeve top, yet it was her makeup that stole the show. Her face was porcelain and perfect with creamy rose lips, black eyeliner and a strong dose of coppery eye shadow to complement her long red hair. The look was so striking that it made me wonder if you match your makeup to your hair colour?