Karl Lagerfeld Disses Audrey Tautou, Praises Keira Knightley
Karl Lagerfeld is no wallflower when it comes to speaking his mind. But of all the things he has said as of late, this might be the most awkward. During a recent interview with Telegraph, the designer not-so-subtly shared his disdain of former Chanel No. 5 face, Audrey Tautou. More specifically, he didn't like Tautou's portrayal of Coco Chanel in the 2009 film Coco Before Chanel.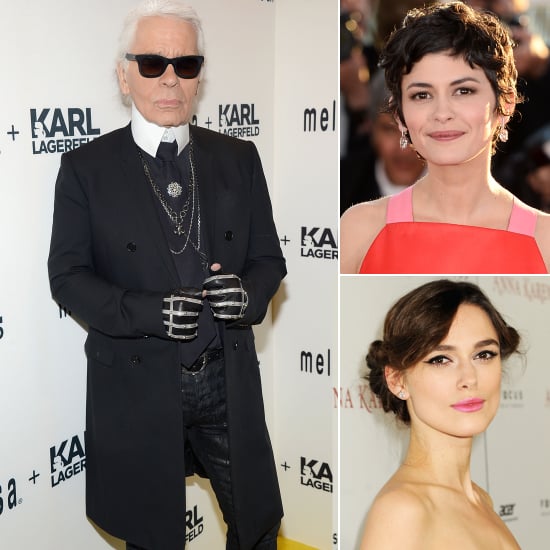 "Oh, the movie was bad," he said. "She played it like women's lib, like Simone de Beauvoir 30 years before The Second Sex. No, no, no, no."
But Lagerfeld did provide a glowing review of Keira Knightley in her role as Coco in his new short film, Once Upon a Time: "Chanel was a different kind of woman. Keira had it. She is a young woman in love, not a spinster."
He also had only good things to say about Knightley as a real-life newlywed. "She had the least pretentious wedding ever. The whole thing was relaxed. I think it's perfect. After all they lived together for quite a time. It's not as if she is a young girl of 18 who sees the husband for the first time. She is not a country girl."
If that wasn't enough Lagerfeld candor for one sitting, he also had something to say about those who use Facebook and Twitter. "They lose a lot of time, these people, and they become stupid because they nearly tell you they're going to the bathroom, eh?"