Karl Lagerfeld to Leave Chanel
Would You Be Sad to See Karl Leave Chanel?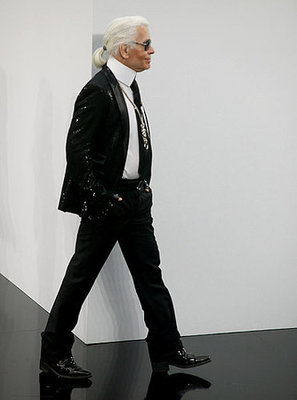 This is hopefully a rumour that will pass, but today it is being suggested that Karl Lagerfeld has not renewed his contract with Chanel. The German born designer has been at the French fashion house since he revived it in 1984 and is the creative director alongside his own label and Fendi.
However, if the rumours are true he is to stand down as Lanvin's Alber Elbaz steps in to his shoes, and Olivier Theyskens will take Albert's place at Lanvin. I can't imagine Chanel without Karl, but he is 75 years old and could be on the verge of retirement. He also has an animation voice over role in the pipeline, so maybe he's looking to pursue a more showbiz root! How would you feel if the rumours were true and Karl left Chanel?