Karl Lagerfeld Speaks Out Over Curvy Models in Brigitte Magazine
Fab Blab: Karl Lagerfeld on Curvy Models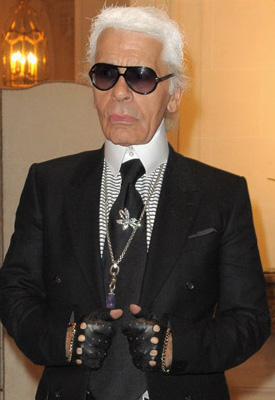 Last week, German fashion magazine Brigitte announced plans to ban professional models from its pages. The move was taken in an attempt to address the size zero debate and has received a mixed response. This weekend Karl Lagerfeld added his two cents to the debate.
Speaking to German online magazine Focus, Karl controversially commented. "No one wants to see curvy women. You've got fat mothers with their bags of chips sitting in front of the television and saying that thin models are ugly." He went on to explain that the world of fashion was about "dreams and illusions".
The news comes as London based designer Mark Fast vows to use plus size models again following his much debated catwalk show for Spring 2010. Mark explained, "I didn't think it would get so much attention. I just thought, 'They're beautiful. Let's do it. Let's have fun.'" What do you think of Karl's views on curvy women?