Karl Lagerfeld Spotted in New York Sporting New Style
Iconic designer Karl Lagerfeld has been spotted out having dinner in New York with friends sporting a new style. The eccentric designer who has been wearing a black suit with a black tie and his trademark leather gloves for the past year or so has now changed to a grey suit, waistcoat and bow-tie.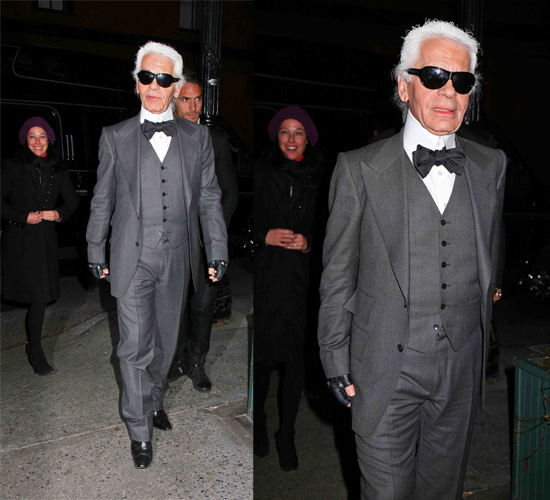 Perhaps the change came so that Lagerfeld could co-ordinate with the Chanel Fall collection which contained a large amount of grey as well as black. What do you think of his new look?