Kate Middleton's Favourite Issa to Launch E-Commerce Website
Kate Middleton's Favourite Issa to Launch E-commerce Website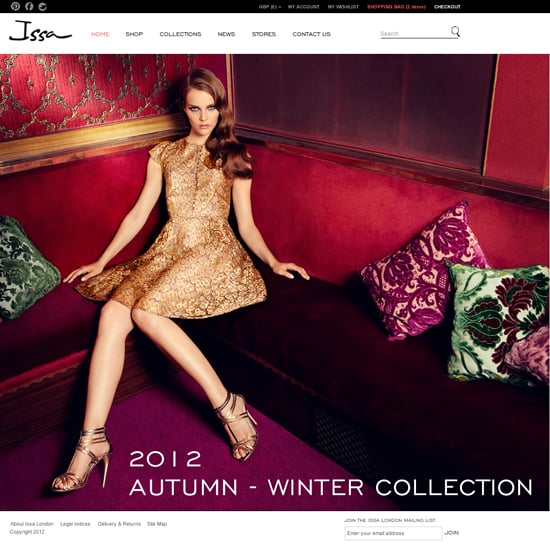 Issa London fans (including Kate Middleton) rejoice — the British brand is launching its first e-commerce website on Sept. 15 for the UK and European markets, in time to stream the SS13 London Fashion Week show live at 7pm. Customers will be able to buy exclusive styles not available anywhere else and get styling advice from Creative Director, Daniella Helayel's blog. Issa's chairwoman, Camilla Fayed said:
"We are very excited about the up and coming launch of the e-commerce site. It's a great opportunity to offer our customers exclusive pieces and we feel the new site will help pave the way for continuous global expansion of the brand."
The label, which was launched in 2006, has gained famous fans in addition to the Duchess of Cambridge (who wore an Issa dress for her engagement announcement), including Scarlet Johansson, Eva Mendes, Beyoncé, Madonna and Jennifer Hudson. Are you excited for this latest development?