Kate Middleton To Have Four Hair Stylists at her Wedding!
Kate Middleton Will Have Four Hair Stylists On Hand For Her Big Day
Wow, my bank holiday just got super busy all of a sudden as I've just heard Kate Middleton will be using four (not six, as reported earlier) hair stylists on the day of her wedding to Prince William. That could definitely mean multiple styles! I can't say I blame the future princess to want each strand just so, but that sure is loads of help for one head of hair.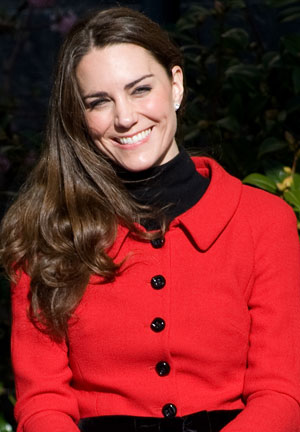 Apparently, Richard Ward, her go-to guy who did her engagement announcement blowout, and James Pryce plus two members of his team will be on hand to help with bridesmaids. A source explained the team to US Weekly.
"The pair will have assistants, each working with Kate and the bridesmaids on the day. No other salon or company will be involved, however some of the assistant stylists might be working on a freelance basis."
Also, apparently Kate has been given the opportunity to choose from over 80 tiaras to wear from the royal family collection, but the one that has seemingly caught her eye is a £6 Million Strathmore Rose Tiara, which went through careful restoration recently in preparation for the big day.
What hairstyles are you hoping Kate wears on 29th April?