Kate Middleton Requests Victoria Beckham Dresses for Honeymoon
Kate Middleton to Honeymoon in Victoria Beckham's Designs?
When Victoria Beckham presented her latest collection in New York, there were reports that Kate Middleton had requested some of her dresses. Now, the royal-to-be is supposedly interested in wearing Mrs Beckham's designs on her honeymoon.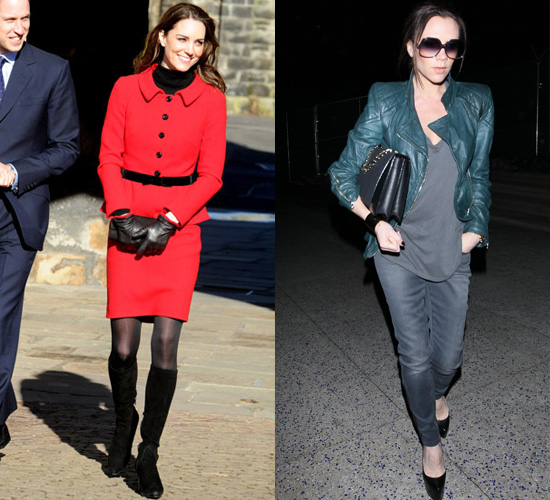 Victoria has already sent a selection of pieces from her Spring collection to Kate which she reportedly "loved". It's no secret that Victoria wants to dress the future Queen. She recently commented, "She is a beautiful young girl, she has a wonderful figure and I think she wears clothes beautifully. I would be honoured if she were to wear my designs." Kate has requested several 'formal, evening styles' to take on her honeymoon and may have even asked the designer for style advice. See below for a selection of dresses which would be fit for a Princess. Would you like to see Kate wear Victoria's designs?