Kate Middleton in Royal Blue Dresses
Which Royal Blue Dress Looks Best on The Royal Duchess?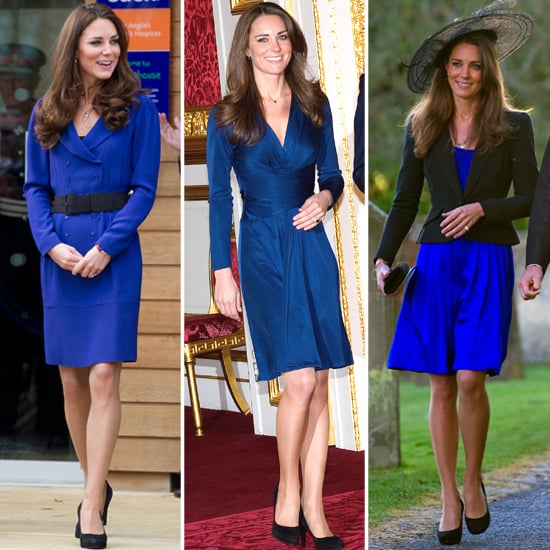 Kate Middleton donned a royal blue Reiss suit-dress for her first ever public speech at the East Anglia Children's Hospice yesterday. Not only was the Duchess of Cambridge's double breasted look from the label's 2008 collection, but her mother Carole was seen wearing it first, back in April of 2010. Kate is certainly a fan of this colour, having worn an Issa wrap dress in a similar shade for her engagement announcement in November 2010 and a pleated Issa number at a friend's wedding the month before. Out of these three styles, which is your favourite royal blue dress?