Kate Middleton Shops at TK Maxx and Loves to Mix Designer and High Street
Kate Middleton Loves Bargain Shopping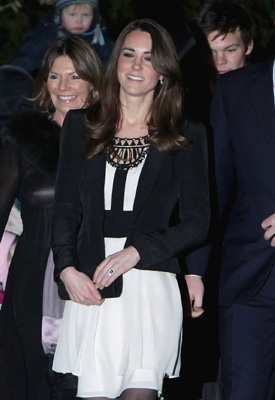 You wouldn't associate a soon-to-be-royal with bargain hunting, but apparently that's exactly what Kate Middleton likes. Kate has been impressing us with a range of relatively savvy dresses since announcing her engagement back in November. This has included a Reiss dress in the official photo, which retailed for just £179.
One of her favourite shops is TK Maxx! I find it hard to imagine her trawling through the racks in there, but according to a source, "Believe it or not, Kate's favorite shop in the U.K. is TK-Maxx. She loves to shop for bargains, mixing and matching high street clothes and designer. She has a great eye for that."
Even the happy couples wedding plans are relatively economical compared to previous royal weddings. Are you surprised to learn this about Kate?