Kate Moss British Museum
Fab Flash: Kate Moss Statue to Appear at British Museum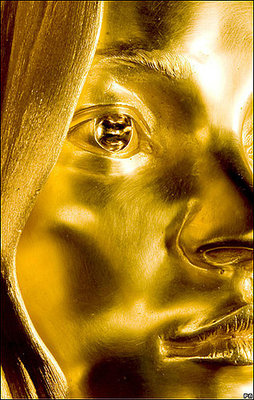 Kate Moss is officially going to become part of British history as a 50kg gold statue of the model is to be added to the British Museum. 'Siren' is a piece of artwork by Marc Quinn and he described Moss as "the ideal beauty of the moment".
It will be part of an exhibition entitled 'Statuephilia' opening on 4th October which will also include work by Damien Hirst and Antony Gormley.
Quinn previously created the 'Sphinx' statue of Moss which featured her in a yoga position. Although only a close-up of the latest statue has been revealed (as pictured left) it is thought to also depict her in a yoga pose.