Kate Moss Designs with Chloe Green for Spring 2011
Kate Moss Has a New Fashion Venture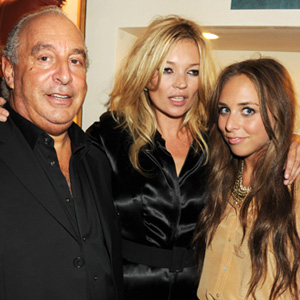 Since Kate Moss revealed her collaboration with Topshop is coming to an end this year, all eyes have been on Ms Moss to see what she might do next and today details have been revealed. You may have noticed that Chloe Green has become a prominent feature on the London fashion scene attending several events with her Dad (Sir Philip Green) in recent months. Well, it seems that Chloe is soon to be the envy of her peers as she revealed she is working on a clothing line with the supermodel.
She told the Telegraph,

"I saw Kate a few days ago and we talked about doing something together in the spring, collaborating on a collection. She's really into vintage and I love clothes that are a bit modern, so I think it will be an interesting mix."
Would you be interested to see these two work together?