Kate Moss Illustrated Tees
Fab Worthy: Burfitt Kate Moss T-shirt Dresses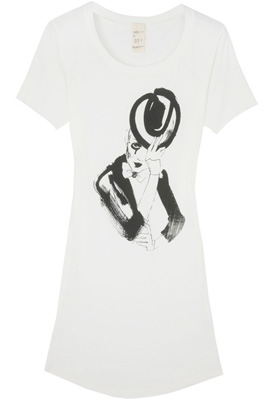 These Burfitt creations have been the talk of the town lately owing to the famous face drawn on to them. Kate Moss posed for Swedish designer Lovisa Burfitt who drew Kate as a clown, a court jester and as Charlie Chaplin.
My-wardrobe buyer Joanne Watkinson explained to Vogue, "The element that attracted the buying team to the Burfitt collection was the unique illustrations. Owning a piece from her collection, and it being limited edition, felt like buying a piece of wearable art."
The t-shirt dresses are available now (£98) and are sure to make a statement. Team with a pair of this season's leggings for a funky relaxed look.