Kate Moss to Release a Cookbook
Would You Take Cooking Advice From Kate Moss?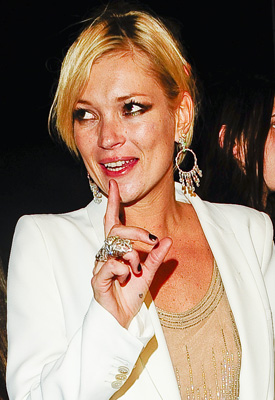 The current financial climate is meaning that many people across the globe are losing money or maintaining their wealth rather than building on it. The number of billionaires in the world is decreasing, but it seems one woman still has her finger firmly on the pulse. Kate Moss not only launched her Spring line last week but also opened the first American Topshop in NYC.
Now it has been reported that she is expanding her empire by launching her own cookbook. If you believe the rumours, Ms. Moss has been taking culinary tips from Philip Green's stepdaughter Stasha Palos, particularly in regards to Jewish delicacies which she prepares for beau Jamie Hince. An insider explained, "She is buzzing about the idea of being the first supermodel to release a cookbook." What do you think about the idea, would you take cooking advise from Kate?