Kate Moss Street Style Around London
What Is Your Favourite Item of Clothing?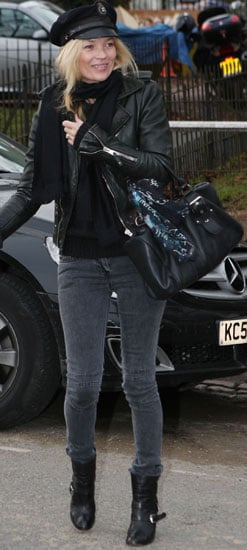 Seriously everybody — doesn't it seem like every time we see Kate Moss papped on the street, she's wearing grey skinny jeans with some kind of black jacket? I have never seen anyone wear more grey jeans as though they are a uniform than Kate, it makes me wonder if they are the same pair she is recycling day after day.
However, I have learnt not to throw stones at glass houses. I happen to have a pair of old and ratty Gap jeans that I practically live in. They are medium coloured blue, thin and worn in the knees, but I just can't break myself from them.
What is your favourite item of clothing that is currently in your closet?