Kate Moss for Topshop Part 5: Only a Few Hours to Go!
Last week we gave you a sneak preview of the latest Kate Moss for Topshop collection which launches in stores tomorrow. More images of the collection were revealed in the Daily Mail today as Moss herself posed in a few of the key pieces.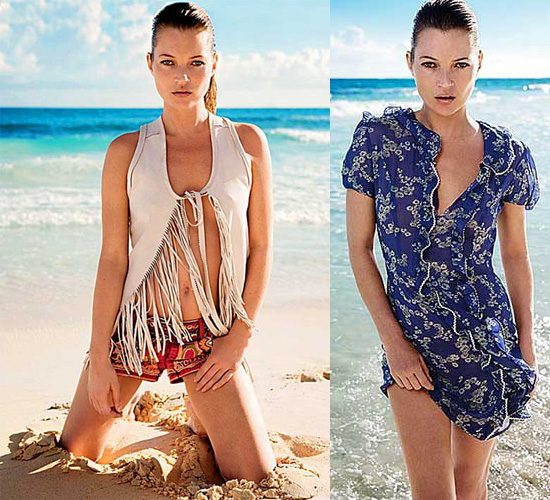 I predict that the blue dress (right) will be a key piece and probably sell out pretty quickly, the fringed-top (left) seems like a tricky item to wear. What do you think of the pieces?